The SVPM Scrum Team – Who we are:
ASVPM – Agile and Scaled-Value Project and Program Management:
ASVPM is a nonprofit organization and the founder of the SVPM Scrum Team program run by volunteer professionals as a platform for volunteer professionals to learn and experience scrum fundamentals and other Agile frameworks and practices through the process of immersion.
SVPM Scrum Team: Is the name of the ASVPM volunteer scrum team program.
Silicon Valley Project Management (SVPM): Is the name of the Blog Website maintained and managed by the SVPM Scrum Team volunteer community members.
Vision: To build NEXT GEN leaders for the society at large.
Mission: To create a community of agile thinkers and practitioners to share lessons and best practices on project management from the trenches and offer newcomers hands-on project experience.
SVPM's online blog enables project managers and team leaders to improve their effectiveness as PMs by providing a forum for sharing wisdom, experience and insight around the art and science of project management in a collaborative and mutually beneficial context. The blog addresses real-world, project-related challenges, hurdles and opportunities that corporate managers face every day, providing a relevant, rich and inspiring resource for managers of all levels.
Welcome aboard the SVPM scrum volunteer team!
"Scrum (n): A framework within which people can address complex adaptive problems, while productively and creatively delivering products of the highest possible value." – The Scrum Guide, scrum.org
SVPM offers volunteer opportunities with varying time requirements, fields of responsibilities, and leadership growth opportunities. Depending on your background, skills, personal and professional goals, and your current time availability, we will try to match you with a suitable volunteer role.
As a member of the scrum team, you will get hands-on experience with project management! Scrum is one of the many approaches to implement Agile, it is a process framework that has been used to manage work on complex products since the early 1990's.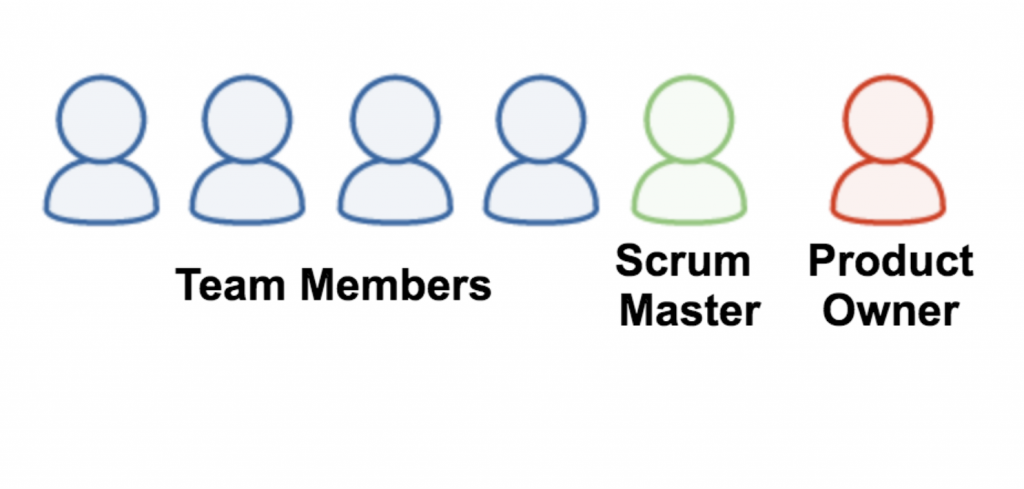 The Scrum Agile Team consists of three main roles, Product Owner, Scrum Master, and the Development Team members. Scrum Teams are self-organizing and cross-functional. The team model in Scrum is designed to optimize flexibility, creativity, and productivity. At SVPM, our scrum team follows the best practices outlined in The Scrum Guide published by Scrum.org.
Agile Work Flow
The goal of Scrum events is to create regularity. Once a Sprint begins, its duration is fixed and cannot be shortened or lengthened. The remaining events may end whenever the purpose of the event is achieved, ensuring an appropriate amount of time is spent without allowing waste in the process. Here are the phases of the Scrum Team's workflow:
Kickoff Meeting / Product Backlog Refinement (5-10% of total sprint time, e.g. 1hr/20hr sprint)
Sprint Planning (max 8hrs/month Sprint)
Daily Scrum (15-minute/day during Sprint)
Sprint Review (max 4hrs/month Sprint)
Sprint Retrospective (max 3hrs/month Sprint)
For details and an overview of each phase of the scrum team's workflow, click here.
Submit a volunteer application form if you want to join the SVPM team and a member of our Scrum team will shortly reach out to you. Join an exciting group of professionals (full list here) who have been part of the Scrum team. Thank you!