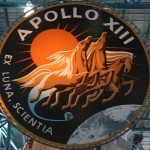 Rallying the Team from a Bump in the Night
For the rare situation where the project plan comes to an abrupt, premature end or dead stop, it is your time to show everyone what real leadership is.  At this point the whole team, and more, are looking for someone to rally them and provide direction on how to proceed.  Let's not confuse direction with providing detail instructions on what to do (micro-management).  What's needed is leadership and a process for the path forward – everybody following and moving in the same direction.  It is the followers that will be doing the work and it is you ensuring the process needed to accomplish it is established and communicated, including when and how decisions are made along the way.  Here is a general outline of the flow:
Step 1: Bring the team to a common agreement on the points of the situation:
The facts
The assumptions
The selection criteria for solution alternatives
Step 2: Organize the team's creativity effort for solution development
Step 3: Monitor the development process and make adjustments
Step 4: Converge to a set of solution alternatives
Step 5: Make the decision and act on it
I'm sure at this point there is at least one doubting Thomas among the readers.  When asked whether creating an Apollo 13 disaster recovery process on the fly and managing to it was a waste of time, Gene Kranz indicated the opposite was the case, it saved time because it gave the team the needed focus.
I wish you the best of luck, if you're ever experience a bump in the night,  in pulling another iron out of the fire and getting your project back on track; may you have the same success as Gene Kranz.