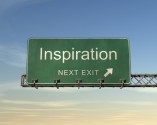 Some people in the corporate world still believe that people work for money.  But with a growing number of examples of people doing all kinds of work for free, it's getting more difficult to adhere to that view.  Take Wikipedia, for example.  According to Wikinomics, by Tapscott & Williams, Wikipedia is the largest encyclopedia in the world, with over 4,000,000 articles in over 200 languages.  It has over 1,000,000 registered users, and 100,000 of them have contributed 10 or more entries.   Five thousand volunteers do the bulk of the tasks involved with running and growing this global encyclopedia, and there are only 5 paid employees in this company.
Brilliant business pundits puzzle over the motivation for this kind of mass collaboration, muttering something about revenues and profit.  Meanwhile millions of music fans spend hours obsessively uploading, downloading, mixing and mashing content in a creative frenzy, fueled by artists who encourage their fans to remix their music as a way to expand their notoriety.  Still some business brainiacs scratch their heads and wonder how this can possibly be good for business.
They just don't get it.  These people do all of this "work" because they're inspired to do this.  In fact, it's not "work" for them, it's an avocation.  They are doing something that they are passionate about.  And they're doing it with a fervor that a project leader would give their eye teeth to have in their team members.  How can we create this kind of inspiration in our team?  One way is to create some kind of story that gives meaning to your project.  People working at a drug company are not developing a drug for approval, they're saving people's lives.  People developing solar power are not cranking out a profitable power-generation product, they're providing a sustainable source of clean power to the people of the earth.  People creating an entertaining movie filled with gratuitous violence are enabling people to escape from life's demands and enjoy themselves for a couple of hours.  Every team's purpose can be re-interpreted to focus on the benefits that they are providing to others.
Another way is to be inspiring, regardless of the menial nature of the project you're leading.  Let's face it, sometimes IT systems need to be upgraded and ditches need to be dug.  Regardless of the nature of your project, being inspiring on a daily basis is a tough job.  Afterall, project leaders are human beings, too, subject to the same frustrations, exhaustion and despair that the rest of the team experiences.  How are we going to inspire our teammates if we're hanging on by our fingernails?  In short, we can't.  So priority #1 is to inspire ourselves.  Since you can't afford to wait for inspiration from outside sources, you'd better be self-inspired.
How do you stay inspired so that you can inspire others?  I've got my own strategies and tactics, but I'm feeling an undeniable urge to have some collaboration here.  Maybe we can't yet get 100,000 people contributing to this blog, but I think we can get a half dozen, right?  And I'm so committed to YOUR involvement that I'm not going to share my thoughts on staying self-inspired until at least 6 people comment on this post, contributing their ideas of how to stay self-inspired in the whirlwind of a project.  Looking forward to hearing what works for you!
– Kimberly Wiefling, Founder, Wiefling Consulting, LLC and author, Scrappy Project Management (Japanese translation due out July 1, 2009)