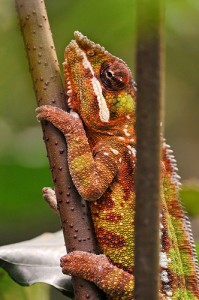 In many organizations leadership is often only related to management positions that are associated with authority and direct reports. Most of the time when a project manager takes on the project manager's role he/she does not have direct reports and therefore often lack the authority in an organization to reward with bonuses and promotions, or to punish with warnings, and performance improvement plans.
In general project managers manage projects and people. This role requires management and leadership skills where the emphasize lies on managing the project data and leading the project team members.
How can leadership and management be differentiated?
Leaders often establish direction for the future, communicate through vision, and forge aligned high-performance teams [1]. The Project manager's "leadership function" is specifically used to communicate the project vision [2].
Managers mainly focus on planning and short-term horizons, devise processes and structures, and solve problems [1]. The project manager plans a project, measures project performance and resolves any roadblock issues.
Management and leadership style can vary. Some of the common leadership styles as described by Changingminds [3] and Goleman [4] are listed below.
Participative leaders seek to involve other people in the decision process
Situational leaders adjust their leadership style to the specific situation.
Transactional leaders create clear structures that make clear what is required of their subordinates. Individuals are considered accountable for success or failure.
Transformational leaders have a vision for the future that will excite and convert potential followers. These leaders are typically the change agents in an organization.
Autocratic leaders (also referred to as authoritative by Lewin) make decisions without consulting with others or considering any other view.
Leaders can adapt to different styles but need to make sure to stay their true self.
Kippenberger [5] states "how we lead is a reflection of our own character, personally and experience." Leaders need to understand who they are in order to be able to adapt to different leadership styles. Projects with their unpredictable nature require leaders that are able to adapt to different leadership styles. Therefore project managers need to learn how to choose and apply the most appropriate leadership style for a given situation on a project.
What leadership style should a project manager adapt?
It depends. During planning the project manager usually develops the project plan in collaboration with the project team. The project manager would typically take on a participative leadership role to develop the project plan. The project manager also helps team to define ground rules for team communication and interaction. The project manager would normally take on a situational leadership style to resolve some of the conflicts and issues that arise at the beginning of the project when many aspects of the project are unknown and details are about to be discovered.
During execution of a project the project manager and the team carry out the project plan. Monitoring and controlling the project brings up different situations that have to be addressed. The project manager can be best at understanding situations and responding to them accordingly when taking on a situational leadership style.
During the closing phase of a project the project manager may take on a transactional leadership style in order to make sure that remaining work is completed by the assigned resources so that the deliverables meet stakeholder expectations and get formally approved.
In conclusion a project manager does not necessarily need to become a chameleon but it helps if he/she can adapt to different leadership styles as a project situation requires.
[1] ENGLUND R.L., BUCERO A., Project Sponsorship, Jossey-Bass, San Francisco, USA, 2006. [2] FLANNES S. W., LEVIN G., Essential people skills for project managers, Management Concepts, Virginia, USA, 2001. [3] CHANGINGMINDS.ORG, website
http://changingminds.org/disciplines/leadership/styles/leadership_styles.htm, 2008.
[4] GOLEMAN, website
http://www.valuebasedmanagement.net/methods_goleman_leadership_styles.html , 2008.
[5] KIPPENBERGER T., Leadership Styles, Capstone Publishing, Oxford, United Kingdom, 2002.