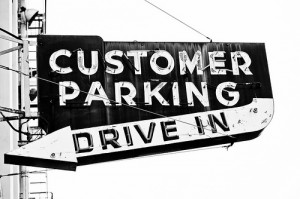 What's the definition of a healthy company? One of the most important metrics to consider is how much revenue is coming from new products. Category leaders often have significantly higher new product revenue compared to their less successful peers. New products are the lifeblood of healthy companies, and it follows then, that finding new customers is a fundamental requirement, one that often falls to product management.
So, how exactly do you find new customers?
In the most basic terms, finding new customers is a two-step, iterative process. First, you have to decide on market segments to investigate, ones in which you think your product or idea will offer benefits, and then second, you need to test your hypothesis in each segment to see if you're right. You try one, and then move to the next, on and on until you've aggregated a "total available market."
Big companies spend a lot of money on segmentation and other research tools. Since the 1970s, large databases have collected information on individuals from a wide range of sources, public and private (e.g., financial and medical data). There is a detailed record on virtually every person in the United States, and in most other developed countries. These large databases allow you to access profiling information broken down into distinct attributes. The most common attributes are related to demographic and geographic descriptors, and after that, usage and transactions. These are definitive: you are of a specific age, you live in a specific zip code, you have a specific income level, and you either drive a given brand of automobile, belong to a certain country club, live in a specific neighborhood, collect jazz music, or you don't. There are also subjective variables based on attitudes or needs, which, historically, were discovered through questionnaires. (One of the promises of Facebook is that it will bring both kinds of data to you, accessing a universe of 900 million prospects, with the click of a mouse.) And then there's tools for testing your hypothesis as well. Familiar names like concept testing, prototype testing, test markets, and focus groups — and more esoteric names like multi-attribute models, conjoint analysis or choice modeling — are but just a smattering of the options available.
Modern research techniques can be compelling and even intoxicating, but in my experience, it's easy to fall prey to the complexity of research and not see the forest for the trees.
When I talk about finding customers, I often use Sony as an example. Sony's founder, Akio Morita and his team built twelve separate, major, disruptive businesses between the years 1950 and 1982. Yes, twelve.
Remember that few of the research tools mentioned above were available in Akio Morita's time. Yet he was wildly successful. Was it luck? Not when you're talking about such a high number of breakthroughs. He had found a repeatable and predictable process, the holy grail of new product development.
Akio Morita's approach was to select a target group and simply observe them going about their daily lives. It was his belief that if you understand the actions of your target and what makes them do what they do, you have what you need to find the perfect product "fit." (It also doesn't hurt to have Akio Morita's creativity.) It may seem obvious, but I can't tell you how many marketing people I've met that have never "walked in their customers' shoes."
Field observation is "contextual," meaning that the environment provides important clues in determining root motivation. One weakness of focus groups and questionnaires is that they lack such context. Another is that customers may not realize why they take certain actions – the mind has a way of running on automatic pilot, and so customers have a hard time verbalizing true motivation.
The Sony team was on to something. It found a deceptively simple way to pick up essential clues missed by other techniques. Today, the process of observing customers in the wild has a scientific name, ethnography, and it is a term that is being used increasingly by marketers of all sizes.