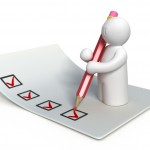 All too often PMO Leaders immediately launch into design and set-up before understanding the FULL picture.  Here are some additional suggestions on what to know, do and think about to keep you focused and successful.
Power:  Understand the power/organization/decision-making ways and means
Understand the business decision-making structure(s),  i.e., committees, departments, individuals
Understand the organizational power centers
Understand the key program/business drivers
Understand the key operating drivers
Understand where project management is happening today and how it is going (or not)
Problem Solving:  Be clear about the problems(s) to be tackled through project management
Do you need to speed up decision-making?
Improve accountability?
Build a better understanding of interdependencies?
Achieve cost savings?
Improve common knowledge of priority efforts across departments and constituencies?
Achieve better use of staff, operating and capital resources?
Achieve better, faster implementation and closure on projects?
Provider a method for prioritizing the project agenda?
Launch:  Take advantage of the power of a new approach and new organizational structure of the PMO
Top-down leadership:  Have  a clear strategy to gain Executive Support
Cross-organizational understanding:  Have a clear approach to getting out and working with the key operating and business units
Clear and constant communication:  About the PMO, about project management, about the priority agenda, about progress, about everything project related!
Understand that everyone learns in different ways at their own pace; decision-makers, cultural influence makers, skeptics and stars
Be clear about the expectations of Executives, Operating Unit Leaders, Project Managers, PMO Liaisons, and the central PMO
The PMO kick-off must be lead by the most senior person possible and all that will be involved should be invited
Infrastructure:  Build the basic PMO infrastructure
Executive Champions – Identify those individuals that  provide ready access, direction and support to the PMO
Director –The PMO Leader must be someone with credibility and a strong record of getting things done 
Staff – Select All-Stars for the PMO.  Some staff characteristics may include:  ability to listen well, speed and performance, can do attitude, do whatever it takes, great communicators, teachers and doers
Structure:  Think about the PMO as something to be marbled into the organization; a central body with connectors to vital business and operating units
War Room – Or a place that represents the physical vitality of the PMO and the new approach
Tools – Keep it simple to be successful; and always start with reporting tools
 Tune in tomorrow for more—
 Lisa DiTullio, Principal, Lisa DiTullio & Associates, LLC, www.lisaditullio.com