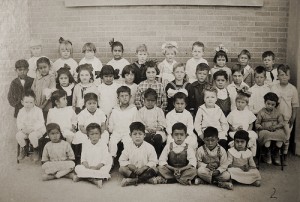 I've occasionally been involved with trying to collect ROI data for classes UCSC Extension in Silicon Valley has offered.   It's challenging and unless a company is really prepared to spend some money and time on doing the collection and analysis (and involving HR and confidentiality when you start talking about rating people's skills) ROI usually just ends up being a buzzword that lights up people eyes until they see what they have to do.  I've always believed that project management classes had the best potential for showing good ROI and finally have a chance to do some analysis to prove it.  Of course it's a "soft" ROI, using self-analysis and largely anecdotal information, but I'll share the results as we collect them.
Background
UCSC Extension in Silicon Valley has been holding project management classes towards the Project and Program Management certificate onsite at the Santa Clara Valley Water District (SCVWD) for over 10 years.   We do about 7 classes (150 hours of instruction) there per year.  We started talking about ROI as budgets and justification got tougher 2 years ago.   One of our terrific project management instructors, Alan Tsuda, came up with an approach that bypassed all the difficulties with expense and HR.  A combination of confidential journal keeping by all class participants and a formal period executive summary will be used.
Management provided the support and hardbound journals to write in.   Our instructors will provide the ongoing reminders and encouragement to keep writing throughout the certificate program.  I will collect data and act as cheerleader (nag?) throughout.   Some employees finish the program in a year.  Others may take up to 5 years so we hope to collect a lot of valuable information.
The Process
This is the introduction the SCVWD students were given:
One of the key project management processes is Closure, and one important component of Closure is to learn from what happened.  The formal part of that is known by several names including: project retrospective, lessons learned, project review, and even post-mortem.  A recommended technique to enable an effective lessons-learned session is to keep a project journal.  The project journal is a place to record important project events so that we can remember what we learned.  It is also a good technique for documenting the progress made in abilities and expertise. (Note:  3 people in this class of 25 – many of them project management professionals – admitted they keep journals of some kind for their existing projects.)
For these very same reasons that we recommend the use of a project journal for projects, we are asking you to create and maintain a Professional Development Journal for the Project and Program Management Certificate program.  In it, you will be able to reflect on and record significant ideas, techniques, and tools as you go through the classes and apply them at the Water District and in your other life activities.  It will also be a place to document your increased value as you are able to apply new and improved project skills.
Your journal will be a place to record what may be very personal and private observations.  As such, you will not be required to submit your journal to anyone.
As part of your SCVWD Certificate requirement, you will submit an Executive Summary of your journal, which is a 1 to 3 page document with the most important items highlighting your development as a project manager during the program.
Has anyone ever measured ROI from project management classes they've taken?   Please share your experiences.