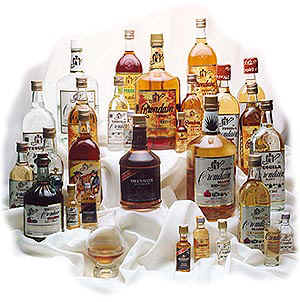 I recently spent 4 days working in Mexico for the first time.  Eye-eye-eye!  What a place!  There wasn't a Taco Bell in sight.  The tequila was more aromatic than the most savory brandy, and the seafood was as fresh as a daisy, served raw like the sushi in Japan, but with incredible spices and sauces that made the flavors bounce out of my mouth and do a samba dance on my tongue.  This was an eye-opening experience for me because I previously have only been a tourist in Mexico, soaking up the sun and indulging in a margarita or two.  Get ready, world, Mexico is becoming a center of technical excellence for software development!
THE CULTURE -Forget every stereotype you ever heard.  Beneath the mariachi music and spices beats a global pulse.  Multicultural doesn't begin to to describe the experience of being there as a business person.  One night you can be dining in a world-class hotel, and the next you can be enjoying the world's most delicious hot dog (real meat!) from a street vendor.  After passing a couple of calves and chickens on the road, I arrived at a spa where I enjoyed an incredible facial and shiatsu massage.
THE PEOPLE – Incredible!  They're well-educated, lively, enthusiastic and eager to learn.  They were professional, but without unnecessary formality.  They were generous beyond all reason, sincerely helpful, and a true joy to be around.  I was inspired by their commitment to quality and excellence in their work.  They combined passion with purpose in a way that made me remember why I love working in teams.
THE LANGUAGE – The multiculturalism goes far beyond speaking English to understanding meaning, nuance, and using slang.  But most enjoyable was the authenticity of the conversations that I enjoyed with project managers, developers and executives.  I asked my favorite questions:  "What seems impossible, but if it were possible, would transform your projects for the better?" and "If you had a magic wand and could change any 3 things, what would you instantly change that would dramatically improve your projects?"  What a delight to be showered in dreams and possibilities without caution, caveats and reticence.
The people I worked with were attending technical forums to discuss bleeding edge concepts in projects management and software development, implementing SCRUM, and pursuing CMMI level 3 certification (The average company barely breaks the CMMI 2 level, and there are plenty flirting with 1.5 or even 1).  Companies worried about competition from India, China and Eastern Europe for excellent software product development might want to turn their attention south of the US border.
Personally, I am extremely jazzed about working in the multicultural soup, and I'm delighted to that we're enjoying more Mexican spice in the project management that we're dishing up these days!
– Kimberly Wiefling, Author, Scrappy Project Management