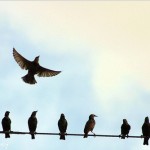 We all have been in the situation where a customer or team member asks to add a feature or upgrade the quality of a certain item. We often agree to do these favors because we find ourselves unable to say "no"—driven by our desire to please or a preconceived notion that we do not have the option to say "no".
Favors happen on projects because many of us like to help other people. Doing so makes us feel good. It can make us uncomfortable to say no or to make tough decisions. The problem with doing favors is that it can have a domino effect or even start the project on a downward spiral. One favor begets another and before you know it, you have lost control over the project scope, budget, and/or timeline.
The construction industry has made controlling favors an art. Anyone who has ever built a house or has done some remodeling knows that contractors do not do favors. Any requested change is discussed, the work estimated, a cost assigned, and a new timeline approved.
Project managers in other industries would do well to take a lesson from the construction industry. Rather than simply saying no when someone requests favors, make the price tag visible so that the right decisions and tradeoffs can be made. Skillful project management is not about trying to please one person at a time; rather, it is about satisfying the majority of the project stakeholders involved and most importantly to provide customer value. This requires balancing all expectations.
Project management is not a popularity contest.