Status Quo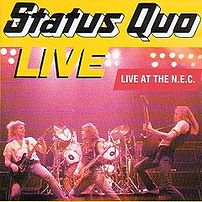 Ah, it is nice to hear that some people are not feeling any impacts due to economic recession. 8% of the respondents noted that they have not seen any impacts. Half of those were from the North America, other responses came from Australia, India, and Africa.
I noticed 2 similarities from what I could gather in this category:
Diversified local economy and/or companies
Companies who already have contractual commitments through 2009.
Selected responses
North America – In our geographic area, I have not seen PM layoffs, downsizing, etc., in most industries. We are very lucky that we have such a diverse economy–health care, pharmaceuticals, education, construction, IT, engineering, etc. There have been some layoffs in the pharmaceutical industry, but I am told that they are not due to the current economic situation, but to normal business cycles in the pharma industry. So, compared with other areas, I think Philadelphia is in good shape.
Africa – I am in a very small town in south Africa and at this stage there seems to be little to no real impact as yet. This may change as the impact gets through to South Africa in the first quarter of 2009. The government projects are still on going and in our case there is such a skills deficiency in project management that projects are canned not due to funds but due to limited skills.
North America – The projects that have been in the pipeline for Financial Yr 2009 – we are still committed to completing those projects. For Fiscal 2010 – we will not find out until July 2009. For now I would say nothing much has changed; however, this could change at anytime. Especially if the downturn spiral continues.
Image via Wikipedia