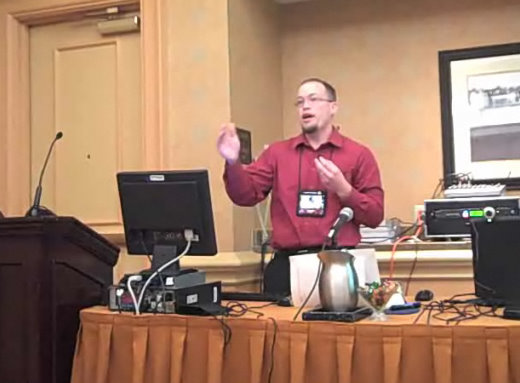 I had a great time in Orlando recently for the 2009 PMI North America Global Congress. The PMI New Media Council did a presentation titled "Why Should You Care About Social Media?".
Bas De Baar (ProjectShrink), Cornelius Fitchner (PMPodcast), and I (pmStudent) collaborated for our segment of the presentation, focused on demonstrating the use of new tools to manage virtual teams and allow them to collaborate.
We practiced what we preached….I've been using some of these tools for a long time myself and we used them to collaborate on our presentation with Bas in Holland, Cornelius in California (and Switzerland) and me in South Dakota. (Kudos to Loyal Mealer who first introduced me to vyew.com, a tool I've used extensively since then on several projects.)
It's a goofy theme and we are certainly not acclaimed actors, but take about 15 minutes to check this out, especially if you are concerned with working remotely with people. Keep in mind we only demonstrated a few free tools….this isn't an endorsement of the specific tools we used and there are many, many options available out there.
Bas put the video together as a part of his video podcast at ProjectShrink.
(Bas is the one who can't pronounce Gouda, I'm the goofy-looking one in the red shirt, and Cornelius is on Skype with us after a bit.)

Do you have any questions on this topic? Leave a comment below and ask away! I've used a lot of different tools in different organizational environments, and I know we have other experienced people here who can lend their own expertise.