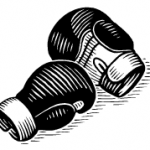 Project management panache packs a punch when project managers are perceived as "having expertise in a critical area." Andrew Meyer pressed this powerful point in response to the first blog on panache.
Expertise is defined as providing unique interpretations and insight (readmore). Andrew also posited that this is the may be the only protection against project manager job loss. I agree. There are plenty of very good, hard working project managers but only a few demonstrate shrewd panache and expertise.
Having project manager expert status can have specific results:
•    Provides clear direction to team
•    Produces team cohesion behind a position
•    Promotes higher morale when leadership is present
•    Positions the team with plans, procedures, and process based on experience
Panache and expertise go hand-in-hand.
Thanks Andrew for this insight.