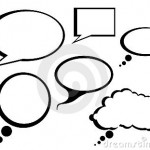 Earlier today I headed to the airport to catch a flight.  While navigating the Southeast Expressway to reach Boston's Logan International Airport, I narrowly averted a car accident when the car traveling in the high-speed lane came within millimeters of my car.  The young female driver barely glimpsed my way—she was much too engaged on her cell phone to notice me.
After circling the Terminal B and Central Parking car lots, I finally found a place to park—a bit further from my terminal than anticipated.  As I waited for the shuttle bus to transport me from the parking lot to the terminal, I overheard  the phone conversation of the business traveler standing next to me; he was reviewing his schedule with someone at his office-and griping about the tough client negation ahead of him – my, what a busy day!
By the time I reached the Delta counter to Check-in, I was running a bit behind schedule.  I did my best to be patient as the couple ahead of me spoke with the attendant behind the counter; I suspect they could have moved a bit quicker had the woman not been talking on her cell phone as the attendant asked her some critical questions regarding their itinerary—the gentleman with the woman did not seem to know the travel details—the woman was slow to give requested details.  She was, after all, on the phone.
Meandering through the security line is always a test of my patience; slowly progressing through the long, snaking line of travelers, I overheard a number of cell phone conversations.  I definitely heard more details than necessary and learned many personal facts about the strangers surrounding me.
My flight was delayed due to low hanging clouds in the Boston area.  Yup, you got it –cell phone conversations were a plenty as we lingered on the tarmac, prepared for take-off.  Since no one knew exactly what time we were going to leave, many callers around me were heard saying, "Hi, flight is delayed, will call you when I know more."  Perfect, the chance to call again with another update.
When we arrived in Baltimore, I boarded the shuttle van to my hotel.  With only one seat left in the back, I sat next to a woman who spoke on her cell phone while reading her blackberry—very impressive!
In the hotel lobby, I waited behind a gentleman who stood at the Registration Desk, his cell phone clutched tightly against his ear.  In a courteous, yet assertive manner, the desk clerk suggested he come back when he was less busy—he quickly ended his call and completed his registration process.
As I settled into my room, I wondered – how many of us engage in a cell phone call at an inappropriate time?  In a public place?  During a business meeting?  Is the call important enough to risk alienating our neighbors, our teammates, or co-workers?
Let's pull the plug, just for today.