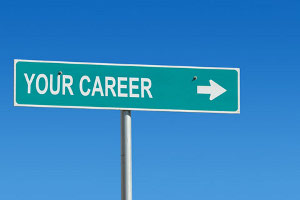 A friend of mine asked me to help a friend of his with their taxes.  I worked on this friend's (first-removed) back taxes from 2010 with great results.  After filling out some simple forms, his was owed a very nice accumulated refund.  I had the forms done, appropriate W2 forms clipped to the right forms, the envelops addressed and even stamped.  All this gentleman needed to do was to review, sign, fold and mail.  The paperwork mentioned that he would get his refund in 2-4 weeks.
4 weeks later, I asked this friend-first-removed if he had received his refund yet.  He confessed that he has the forms signed, but he has not mailed them in yet.
"Well — you know you can't get your money, until you mail the forms in…."
It's the same in life and work.  It's more difficult to get what you really want if you don't explicitly ask for it and then follow-through with your plan.
You want a new position or a promotion; make your manager and mentors aware of your aspirations.
You want to speak at local conferences; submit abstracts to those conferences
You want a raise or bonus; ask your manager what are the specific requirements to receive a raise or bonus.
You want to make extra money; ask HR what other side projects you can do to make additional money. (Some companies pay you for technical articles, patent ideas,  sale referrals, some off-hour billable  tasks, etc)
You want to spend more time with family; investigate flex hours, working from home, or 4-day work week options
Is there anything you are procrastinating?
All the Tools You Need to Get Ahead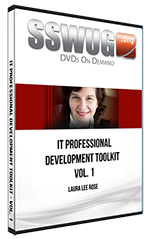 Keeping a fast-paced, professional career can be challenging. Wouldn't it be nice to have access to a secret vault of resources that help you save time and plan smart, plus give you actionable steps to kick-start your advancement and demystify what it takes to be successful? The good news is, it's not a secret!

Learning your way. Our IT Professional Development Toolkit combines four learning medias into one powerful set of strategy, insight, and actionable ideas so you can get momentum in career today. We have a knack for taking big ideas and converting them into smart, sound, and actionable ideas. We have practice scenarios in real-world, real-life working environments to inspire the required change in you and those surrounding you.