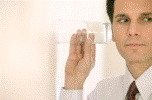 I recently changed hats from project team-builder to project team member.

 

As the e-learning course developer on the team, it has been a very enlightening experience to watch and support our most excellent project manager in action.

 
This week I will share what this PM and others I have known have done that has made all the difference in terms of project teamwork and overall project performance.  
Let's start with recognition and feedback…
From day 1 on the project, I was amazed how often our project manager provided just right the amount of feedback and encouragement needed to help us feel good about what we were doing and to spur us on to higher levels of performance.
This included recognition during project conference calls, short conversations, and emails that included statements like "We really appreciate what you are doing"; and "I'm hearing good things from others about your progress." 
Our PM feedback also included offers of assistance such as "Let me know if there is anything I can do to help clear the way for you to proceed."
This same level of feedback and encouragement, by the way, was echoed by the project sponsor, and from this it was clear to me that our project manager was in regular conversation with our sponsor – providing updates and feedback on our performance – such that the sponsor was able to chime-in with our PM in a real and effective way.
The impact of such recognition and feedback?
–          I felt good about my contribution and had a very clear idea of it's potential impact on the organization
–          I was aware that others were watching and were pleased with my progress and I was therefore more willing to make the extra effort when required
–          I knew our project manager had fully engaged our sponsor and that if I ever needed any additional resources or assistance, they would both take action immediately as required.
Want to enhance your project team performance?  Just engage one of your most powerful tools – good ol' fashioned recognition and feedback.
Doug